חזרה
ברכת ראש משלחת האיחוד האירופי לישראל, עמנואל ג'ופרה
ב-27 באוקטובר פרסמה הנציבות האירופית את תוכניות העבודה השונות לשנים 2020-2018 וכן את הסכום שיוענק למחקרים חדשניים ופורצי דרך בשנים אלה – 30 מיליארד אירו. להלן מכתב מראש המשלחת של האיחוד האירופי לישראל, מר עמנואלה ז'ופרה, המציג את פעילות תוכנית המסגרת עד כה ואת מוקדי תוכניות העבודה החדשות.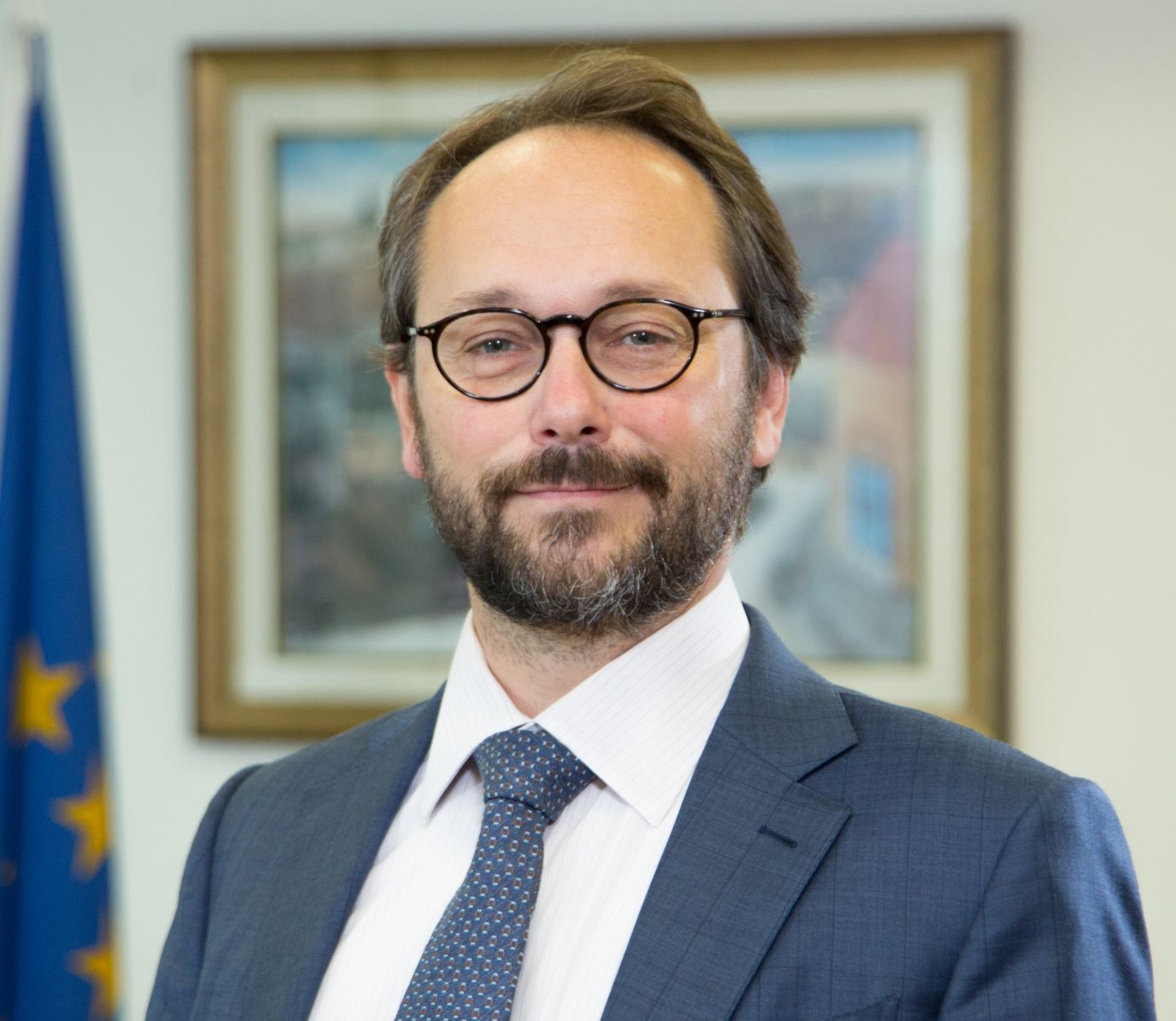 On 27 October, the European Commission announced how it will spend €30 billion of the EU research and innovation funding via the Horizon 2020 programme during 2018-2020, including €2.7 billion to kick-start a European Innovation Council. With a budgeted €77 billion over seven years (2014-2020), Horizon 2020 is the EU's biggest ever research and innovation framework programme.
Over the next 3 years, the European Commission will seek greater impact of its research funding by focusing on critical topics such as migration, security, climate, clean energy and the digital economy. Horizon 2020 will also be more geared towards boosting breakthrough, market-creating innovation.
The 2018-2020 Work Programme focuses on fewer topics with bigger budgets, directly supporting the EU's political priorities:
A low-carbon, climate resilient future: €3.3 billion
Circular Economy: €1 billion
Digitising and transforming European industry and services: €1.7 billion
Security Union: €1 billion
Europe's many innovative entrepreneurs are being given every opportunity to thrive, with the Commission launching the first phase of the European Innovation Council. Between 2018 and 2020, 2.7 billion will support high-risk, high-gain innovation to create the markets of the future. Moreover, Horizon 2020 will make better use of its "crack the challenge" prizes to deliver breakthrough technology solutions to pressing problems faced by our citizens.
Carlos Moedas, Commissioner for Research, Science and Innovation, said: "Artificial Intelligence, genetics, blockchain: science is at the core of today's most promising breakthrough innovations. Europe is a world leader in science and technology and will play a major role in driving innovation. The Commission is making a concerted effort – including with the European Innovation Council which takes its first steps today – to give Europe's many innovators a springboard to become world leading companies."
Israel has been associated to the EU's Research and Innovation Framework Programmes since 1996. Israel is an active and valued partner. So far, in Horizon 2020, Israeli researchers and entrepreneurs are participating in more than 640 projects for which they will be receiving about 461 million EUROs. We look forward to continuing our excellent cooperation and to seeing even more Horizon 2020 projects with Israeli partners.
Wishing you success,
Emanuele Giaufret
Head of Delegation of the European Union to the State of Israel